Who We Are
We are Shri Venkateshwar Balaji Education Group (SVBEG), run by Shri Venkateshwar Balaji Educational & Social Welfare Society. Established in 2012, and led by a team of professionals, technocrats and social activists who have come together with the noble goal of empowering the youth of our country by providing them professional guidance, and counselling them about the myriad streams of education opportunities available to them and to help them to navigate through the most important foundation laying phase of their life which would help to shape them into responsible and confident individuals of tomorrow.
SVBEG has established a firm foot-print Pan India. Having a network of 2800++ Career Guidance Centers across the country, and enrolling 16,000++ students a year. With a plethora of representative offices in each and every state of the county serving fellow citizens to be the best they can be, we have become an Institution in ourselves Nationally.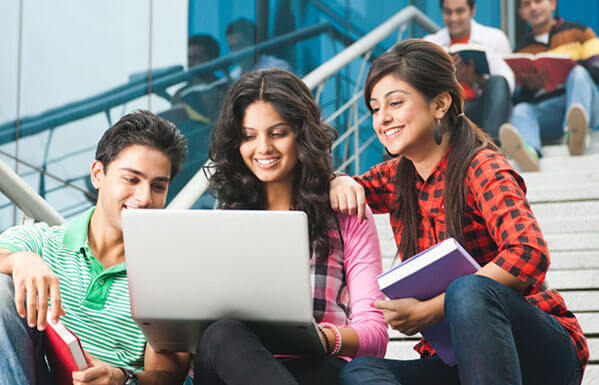 By forging strategic tie-ups with well-established personas from the academic community we provide factual placements with some of the most esteemed Universities in Europe, Eurasia, South America, Canada as well as The United States of America, thereby continuing to serve the Indian student community with opportunities to further their education Internationally too. We have successfully placed well over 2,000 students with our associated Universities Internationally and have also been instrumental in getting Job Placements for over 600 students.
Why should you choose SVBEG as your One-Point Gateway for your International study requirements?
1) We have obtained EXCLUSIVE student enrolment rights for the entire Indian Sub-Continent (Maharishi University of Management, Iowa, USA) or, we are DIRECT to most of the universities that we promote (Guyana/Kazakhstan/Nepal/Italy), we are NOT agents.
2) Our Company philosophy has always been to "Walk the Talk" ergo; we do what we say and ONLY say that, which we intend to do. Hence there are NO FALSE COMMITMENTS.
3) We are the BRIDGE between you and the University: – We are End-To-End fulfillers, we stay with you from your 1st day of college application until you reach the University campus for start of your academic session, anticipating and pre-empting all your needs. We take care of your Airplane Tickets, Visa processing charges, Apostille Stamping, On-Ground transportation from the disembarkation Airport to the University campus, Medical Insurance, International Sim for your phone, effectively becoming your SINGLE TOUCH POINT.
Through the offices of SVB Education Group, you get real and tangible benefits of getting a world class education from Europe, Eurasia, South America, Canada as well as The United States of America at absolute down-to-earth prices. Additionally, you can also avail of the EARN-WHILE-YOU-LEARN program that we have in place with some of the universities, thereby making your entire education SELF-FUNDED or ALMOST FREE. Isn't that absolutely amazing?
What We Do
At SVB Education Group we offer you a choice of 5 fabulous career opportunities "PANKH"
A) Study Abroad (pursue the study of Medicine, Engineering, Management, Arts, Commerce, Science, Computer Science, Hotel Management and many more options)
B) Study in India (Medicine, Dentistry, Ayurveda, Homeopathy, Nursing, Engineering, Management, Computer Science, Education, Physical Education, Pharmacy, Law, Arts, Commerce, Science, Library Science, Multimedia, Hotel Management, Fire Safety, Paramedical and many more)
C) SVBEG Institute of Aviation (Airhostess Training) "PANKH"
D) SVBEG Institute of Fire Safety Training, Fashion Designing, Yoga Science (Zumba & Aerobics)
E) SVBEG Learning Centers (IELTS, TOEFL, PTE)